One of our desires at Reach is to grow together in our relationship to ourselves, others in our community, and to God. A great way to foster this growth are regular gatherings in which a smaller group of people dives into certain activities and topics.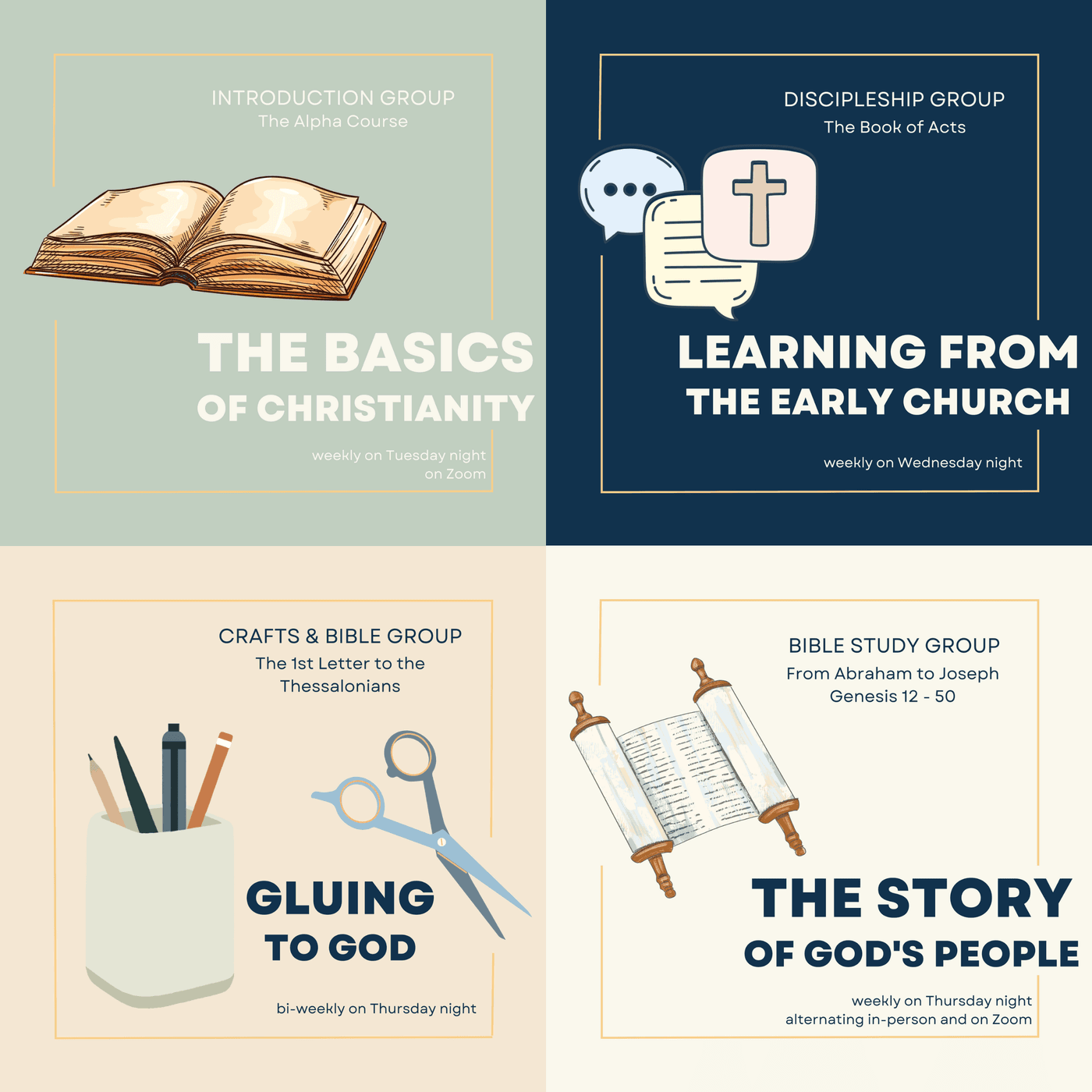 This year, we want to try out semester small groups: 4-8 people meet on a regular basis for a period of 5 months. After that, we will switch it up for another 5 months before we go into a summer break.
For the second semester from February to June 2023 we offer four different groups at different times. The new small groups will meet for the first time in the week of February 13-17. Check them out and pick one that you're going to join for this semester!
1. The Basics of Christianity | Introduction Group
Leader: Christiane Ermel
Topic: The Alpha Course (followed by: Experiencing God by Henry Blackaby)
Time: Sunday night
Rhythm: Weekly on Zoom
2. Learning from the Early Church | Discipleship Group
Leader: Sushant Arya
Topic: The Book of Acts
Time: Wednesday at 7 p.m.
Rhythm: Weekly
3. Gluing to God | Crafts & Bible Group
Leader: Éva Pandy & Julia Baker
Topic: The 1st Letter to the Thessalonians
Time: Thursday night, 7:30 p.m.
Rhythm: Bi-weekly
4. The Story of God's People | Bible Study Group
Leader: Ben Schoeniger
Topic: From Abraham to Joseph | Genesis 12-50
Time: Thursday night, 7:30 p.m.
Rhythm: Weekly, alternating in-person & on Zoom
Sign up or ask a question: