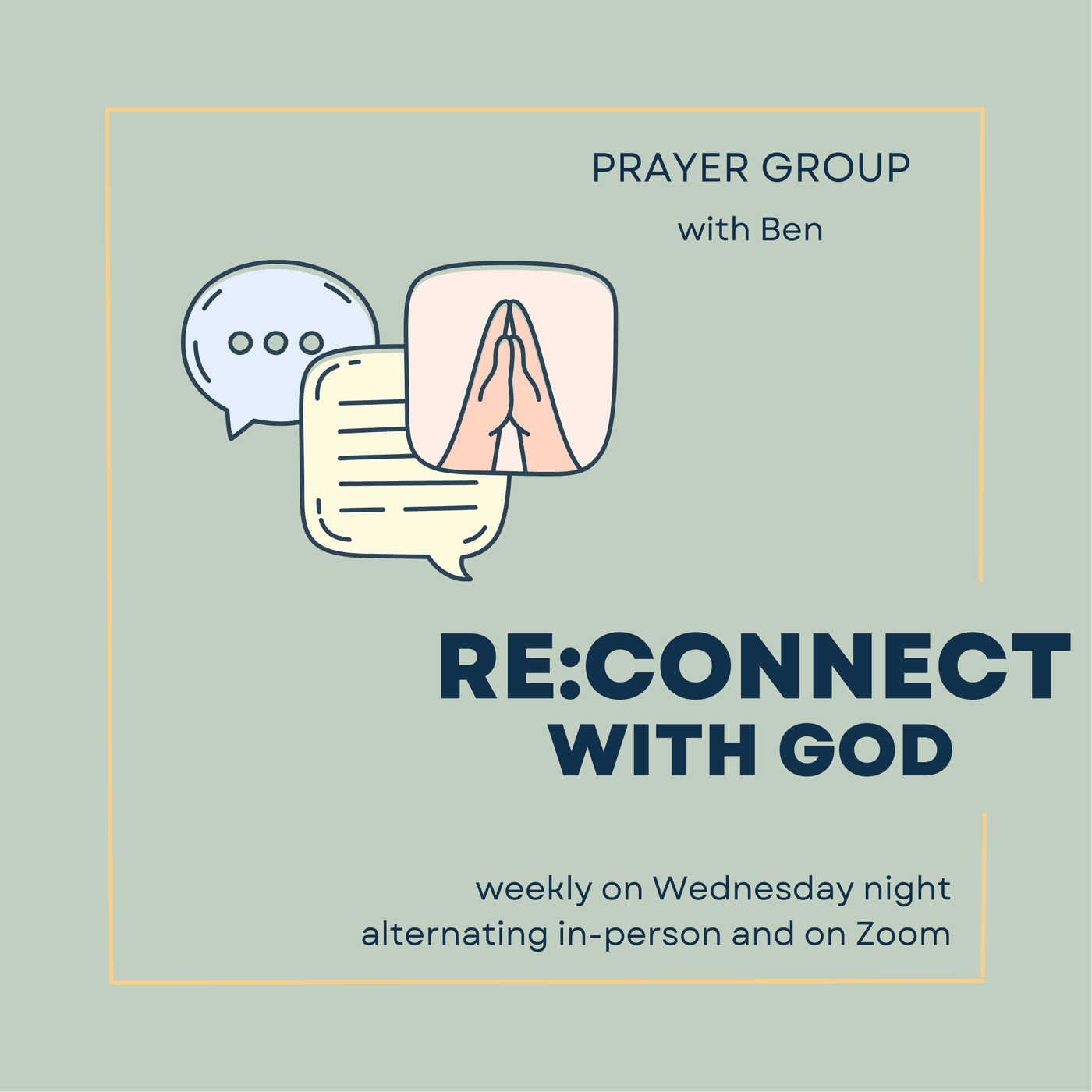 Leader: Ben
Topic: Re:connect with God | Learning how to pray again
Time: Wednesday night
Rhythm: Weekly, alternating in-person & online
Do you often feel as if your prayer times are stale and boring? Do you have a hard time getting motivated to pray or staying quiet for longer than two minutes as you talk to God?
Prayer is a conversation with God that can have different forms and settings. Just as it is easier to talk with some people over a cup of coffee and with others while going on a walk, we can find out personal way to talk with God. That's what we want to discover in this semester group.
We will use the book "Re:connect" by David Sherbino (professor at the nearby Tyndale University) to try out different prayer practices and share our experiences as we build a deeper relationship with God.
When meeting in person (wit the option to plug in online), we will go through a chapter together and practice one way to pray. During the week, you are encouraged to try this form of prayer until we meet the next Thursday for a time of sharing and reflecting on our experiences over Zoom.
We will provide the book for the cost of $5 or you can order it yourself here: https://www.amazon.ca/Reconnect-Spiritual-Exercises-Develop-Intimacy-ebook/dp/B06W55GXN3
Any Questions? Reach out to Ben (437-344-2472) or use the sign-up form on the small group overview page: